Timber Spearguns
Timber Spearguns are a classic style of speargun that many spearos opt for when bluewater spearing for their highly durable construction. When you're hunting pelagic species, extra loading power is necessary to deliver longer and more powerful shots to take down these bigger fish. Timber spearguns are able to accommodate higher loading power thanks to... Read More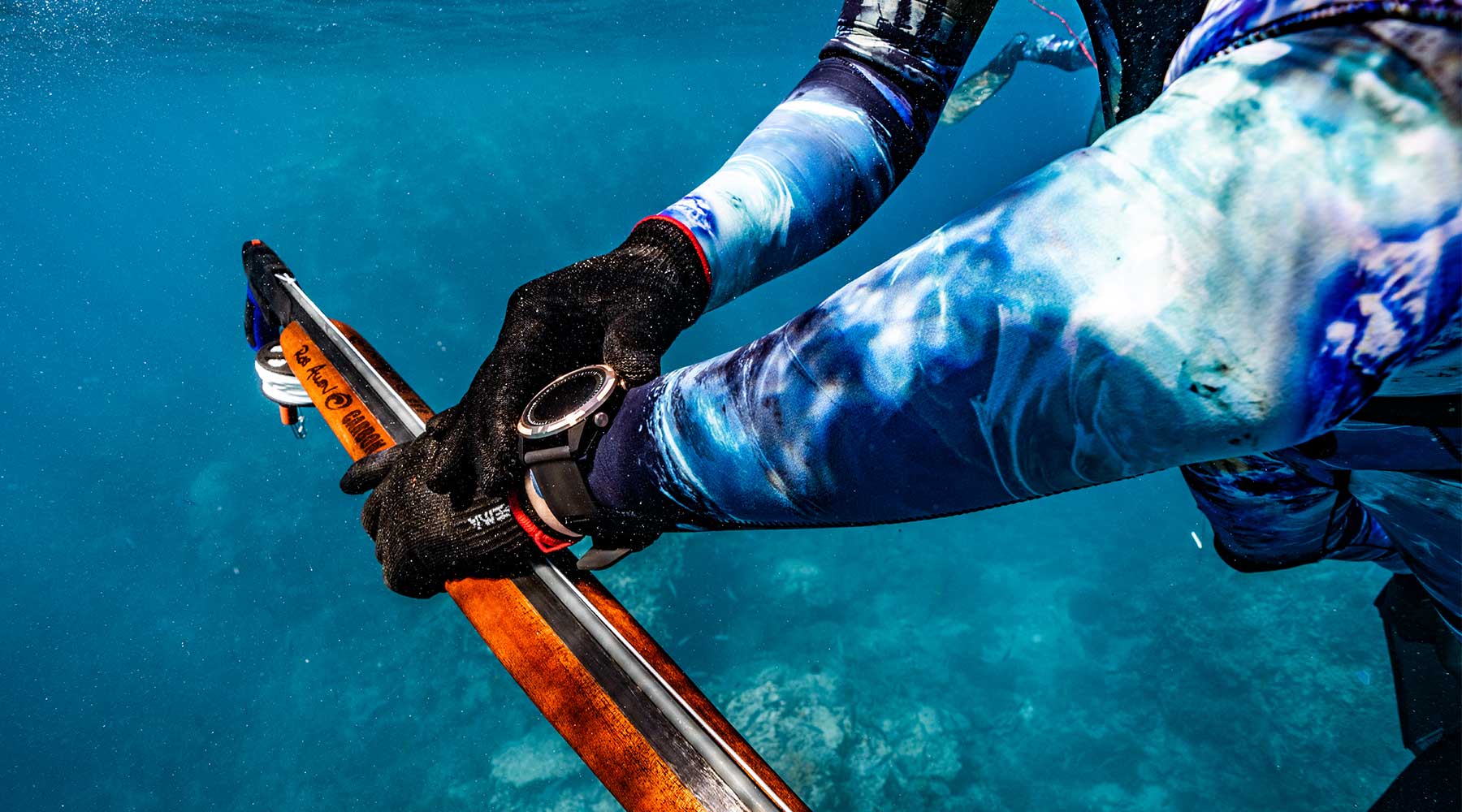 Timber Spearguns
Timber Spearguns are a classic style of speargun that many spearos opt for when bluewater spearing for their highly durable construction. When you're hunting pelagic species, extra loading power is necessary to deliver longer and more powerful shots to take down these bigger fish. Timber spearguns are able to accommodate higher loading power thanks to the materials ability to withstand high strain, unlike metal or carbon which can begin to bend or crack. 
Timber guns, like carbon guns, don't reverberate when they come into contact with something in the water like your bands, spear or anything. Metal guns are a little problematic in this department, and a little less stealthy. Wood, on the other hand, tends to absorb these sounds. 
Wooden spearguns, despite feeling heavy out of the water, are generally quite well-weighted in it when the right type of wood is used. This takes a lot of effort out of the dive. 
The biggest downside of this material is that wood tends to absorb water without proper treatment. So to avoid the gun warping, or conversely drying out, it's important to keep up with maintenance.
FOLLOW @ADRENO.SPEARFISHING FOR YOUR DAILY DOSE OF SPEAR INSPO