Single Lens Spearfishing Masks
Your mask acts like your eyes in the water, creating a pocket of air in front of your eyes by creating a seal against your face using the mask skirting. The pressure of this air pocket increases as you descend through the water column (Boyles law for the geeks out there). You'll feel this pressure... Read More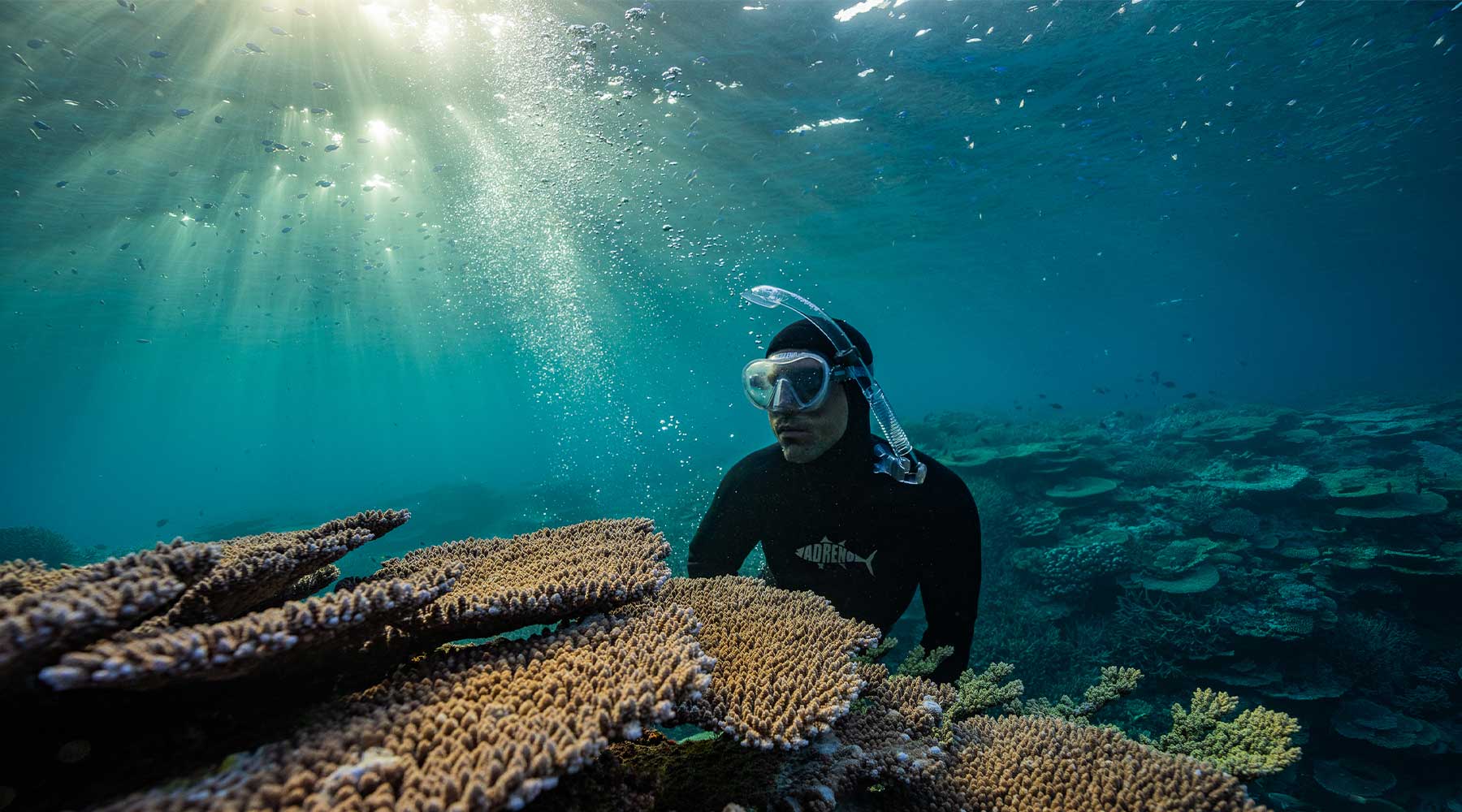 Single Lens Spearfishing Masks
Your mask acts like your eyes in the water, creating a pocket of air in front of your eyes by creating a seal against your face using the mask skirting. The pressure of this air pocket increases as you descend through the water column (Boyles law for the geeks out there). You'll feel this pressure on your eyes and face, and can easily be counteracted by exhaling slightly through the nose, equalising your mask. Ideally, you want to minimise how much air you have to exhale into your mask in spearfishing and freediving so a lower volume mask makes sense.
Depending on the individual, you may find that a single-lens mask gives you a greater field of vision compared to a dual lens mask. The section above the nose pocket that separates the lenses might slightly obscure the view of some divers making single-lens options appealing. However, this is more likely a function of the shape of your face. So ultimately, it's all about fit and preference. 
Whether you prefer a dual-lens or single-lens mask is somewhat a matter of personal preference. Our philosophy at Adreno is that the best mask for you is the mask that fits best, so what type of lens you sport shouldn't be a huge concern.
You'll need to remove the protective seal covering the lens before you use your mask. Once you've done that, you'll need to treat the lens to prevent fogging, as there's nothing worse than having foggy vision in the water. A DIY method is to rub toothpaste onto the lens, leave it for a few minutes, rinse it off and repeat three times.
The best method we've found is like the toothpaste method but instead using a specially formulated substance called Sea Buff - which is more effective than toothpaste. This will mean you can see clearly from your first dive. 
FOLLOW @ADRENO.SPEARFISHING FOR YOUR DAILY DOSE OF SPEAR INSPO