Wetsuit Socks
Dive Socks: You wouldn't go out running without wearing socks under your sneakers - Similarly, you shouldn't go diving without dive socks!

Dive socks are a must for all spearfishers and serve a range of purposes such as preventing blisters, keeping your feet warm and ensuring that you get a perfect fit from your spearfishing... Read More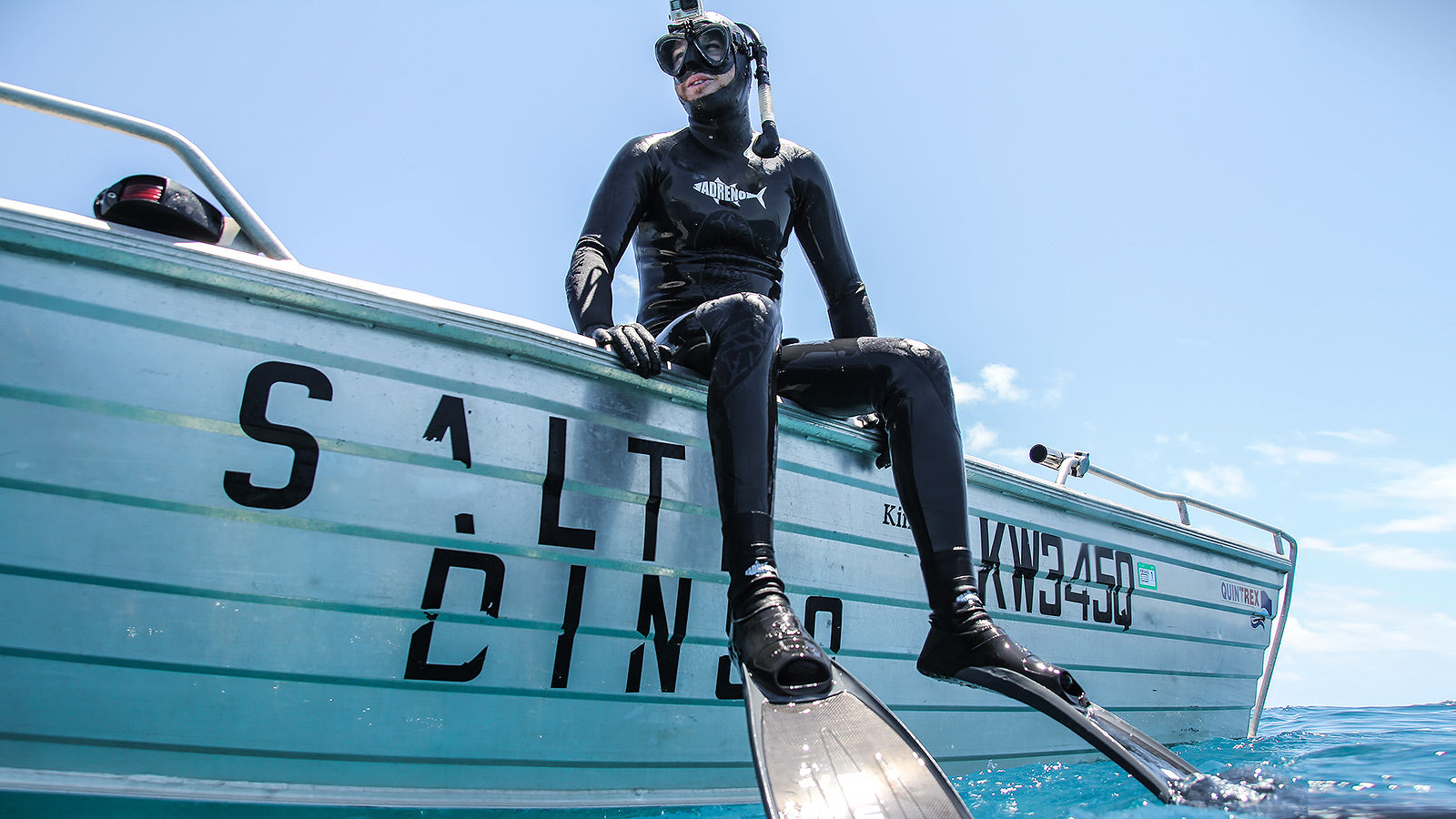 Wetsuit Socks
Dive Socks: You wouldn't go out running without wearing socks under your sneakers - Similarly, you shouldn't go diving without dive socks!

Dive socks are a must for all spearfishers and serve a range of purposes such as preventing blisters, keeping your feet warm and ensuring that you get a perfect fit from your spearfishing fins.
A good fit results in more output as you're not applying force to gaps within the fin, so the better the fit the greater the response.

Dive socks are generally 2mm thick and shouldn't take up much room in your foot pocket, so your size shouldn't change - just like it wouldn't if you were wearing socks with a pair of shoes!

Adreno also stocks a range of dive booties. Dive booties won't fit in your typical closed heel, freediving fins and are more suited to open heel fins. However, they are useful because of the grip and protection that they provide when you are on a boat or walking on rocks and reef.
FOLLOW @ADRENO.SPEARFISHING FOR YOUR DAILY DOSE OF SPEAR INSPO