Suunto Dive Computers and Gauges
Adreno is proud to be Australia's trusted source for Suunto computers and gauges for Scuba Diving and Freediving. Dive into the world of Suunto dive computers and explore the features that make them the top choice for underwater enthusiasts.  Suunto offers a comprehensive range of dive computers, catering to all levels of divers, from recreational... Read More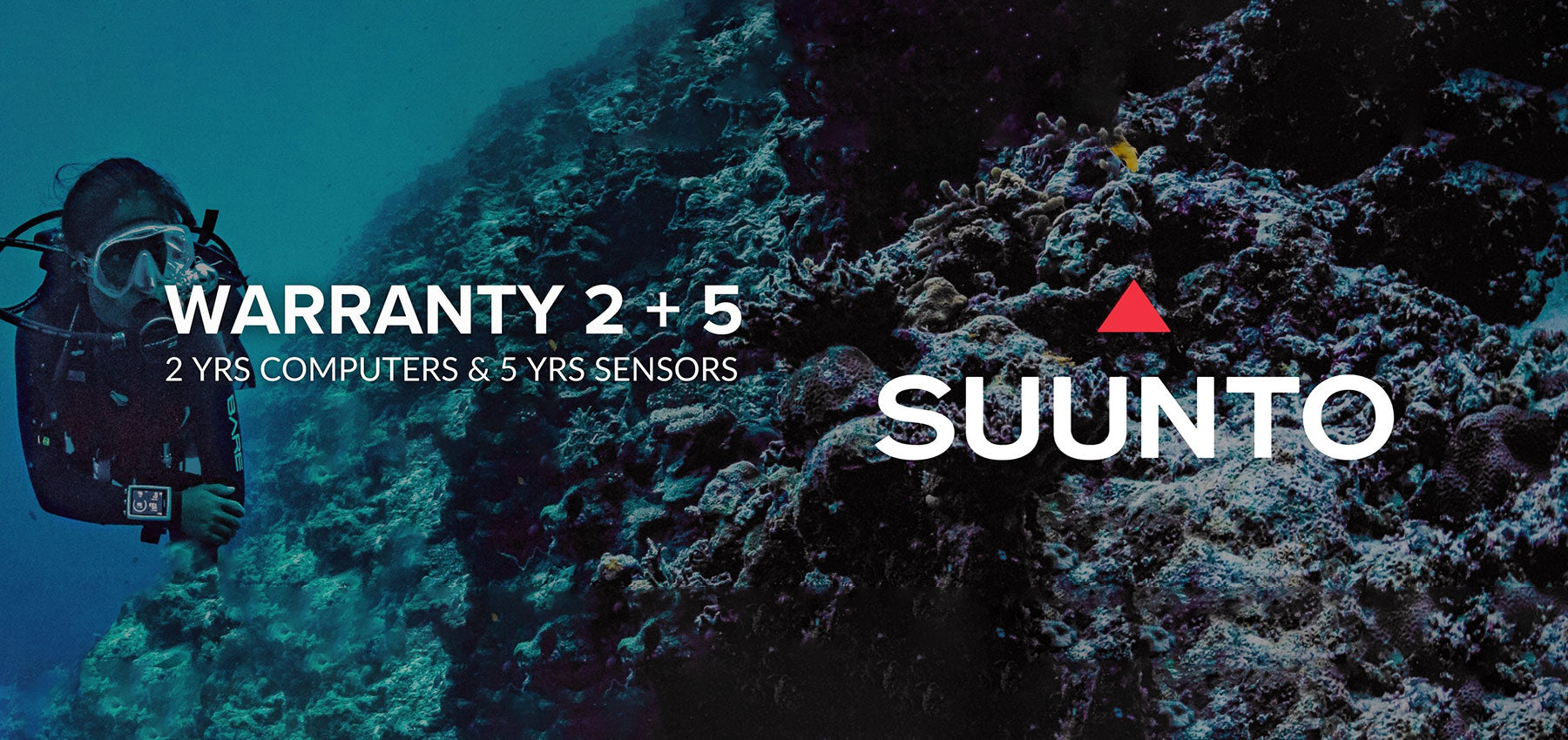 Suunto Dive Computers and Gauges
Adreno is proud to be Australia's trusted source for Suunto computers and gauges for Scuba Diving and Freediving. Dive into the world of Suunto dive computers and explore the features that make them the top choice for underwater enthusiasts.  Suunto offers a comprehensive range of dive computers, catering to all levels of divers, from recreational to technical experts. At Adreno, we proudly stock some of the most popular Suunto models, including the D-series (D5, D4i Novo, and D6i Novo) and the EON series (EON Steel and EON Core).
Cutting-Edge Features
Suunto dive computers are packed with cutting-edge features that enhance your diving experience. From precise depth measurement and time calculation to advanced decompression algorithms and temperature readings, Suunto ensures you have all the data you need at your fingertips.
Seamless Connectivity
Stay connected even underwater with Suunto's Bluetooth-compatible dive computers. Easily sync your dive data with your smartphone or computer, allowing you to analyze your dives and update firmware effortlessly.
Built to Last
Suunto understands the rigors of underwater exploration. That's why their dive computers are built to withstand the harshest conditions. With exceptional water resistance and rugged durability, they're your reliable underwater companions.
User-Friendly Interface
Suunto prioritizes ease of use, ensuring that their dive computers feature user-friendly interfaces. The screens are designed for readability, even in low-light conditions, providing crucial information when you need it most.
Extended Battery Life
You can trust Suunto dive computers to last throughout your diving adventures. With impressive battery life, they'll accompany you through multiple dives on a single charge.
Safety First
Suunto dive computers put safety at the forefront. They provide vital information such as no-decompression limits and ascent rate warnings, helping you avoid decompression sickness and other potential risks.
Customize Your Style
Suunto dive computers come in various stylish designs and colors, allowing you to express your unique preferences and dive in style.
Service and Support
At Adreno, we're committed to ensuring your satisfaction, you can count on our customer support for any assistance you may need.
FOLLOW @ADRENO.SPEARFISHING FOR YOUR DAILY DOSE OF SPEAR INSPO