Spearfishing Tops
Rash guards are a great alternative in the water when spearfishing if you're diving in a warmer climate and your typical neoprene coverage feels a little excessive. The breathability of their lycra/spandex material isn't the only advantage though - you're also treated to a better range of motion through your arms and torso. No matter... Read More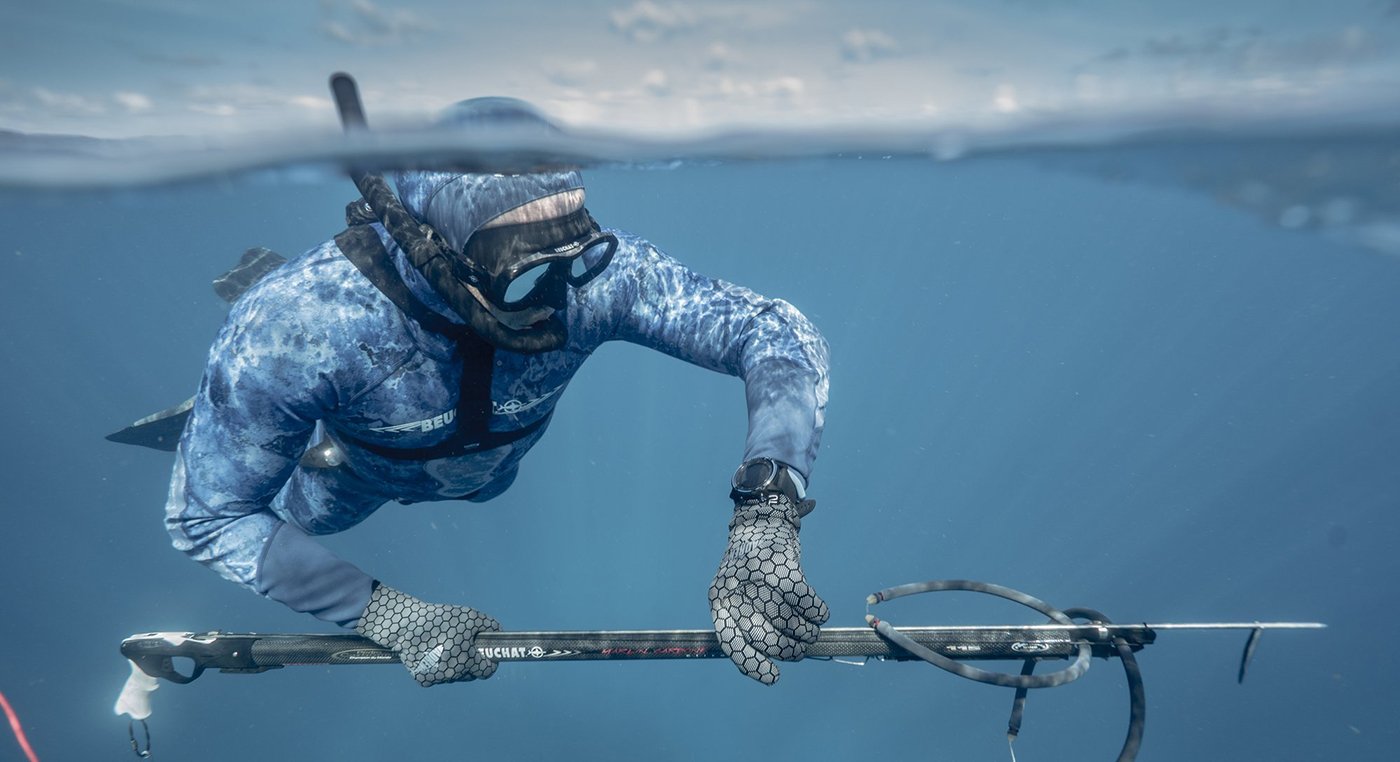 Spearfishing Tops
Rash guards are a great alternative in the water when spearfishing if you're diving in a warmer climate and your typical neoprene coverage feels a little excessive. The breathability of their lycra/spandex material isn't the only advantage though - you're also treated to a better range of motion through your arms and torso. No matter how stretchy, neoprene does restrict your movement. Freeing yourself up in the water means you're better able to focus on the hunt. The great part about today's dedicated spearfishing rashies is that they also come with integrating loading pads on the chest... no need for thongs tucked under your rashie!
In some cases thermal rashies can be worn underneath your wetsuit to provide a little extra insulation in slightly cooler conditions. For this we generally like to recommend Adrenalin's 2P thermals.
Save your skin from sunlight and stingers with our wide range of rashies.  We carry rash vests from those with loading pads and hoods to short sleeves and polyfleece! 
FOLLOW @ADRENO.SPEARFISHING FOR YOUR DAILY DOSE OF SPEAR INSPO