Flashers
Spearfishing Flashers, or teasers as some people call them, will lure in a variety of pelagic and reef fish making the task of finding and shooting them much easier! Spearfishing flashers have been used for generations as a way of attracting fish by reflecting light through the water, making larger fish species think... Read More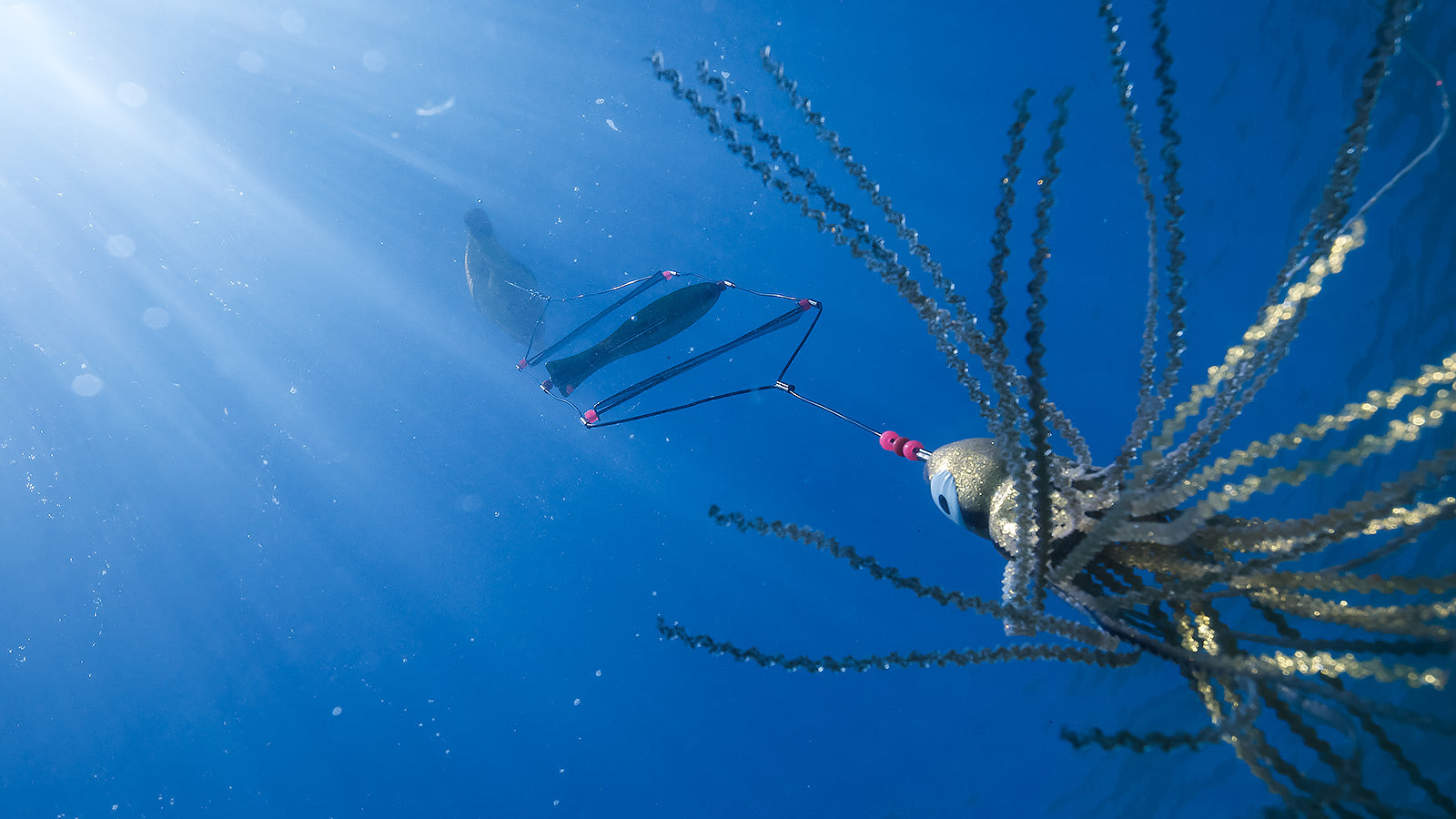 Flashers
Spearfishing Flashers, or teasers as some people call them, will lure in a variety of pelagic and reef fish making the task of finding and shooting them much easier! Spearfishing flashers have been used for generations as a way of attracting fish by reflecting light through the water, making larger fish species think that there is bait in the area or feeding occurring. Flashers will lure fish to you and keep them focused on the flashers shiny effect meaning that you can dive down and take your shot without the curious fish even spotting you! Spearfishing flashers are easy to use and Adreno has a variety of high-quality flashers available. 

Spinner Flashers are the preferred style of flasher for most situations. They have the benefit of being less prone to tangles and are also more streamlined for towing through the water. A spinner flasher will not get caught up on sharks as easily as a ladder style flasher will. 
Ladder Flashers generally produce the most amount of reflection but have the disadvantage of being more prone to tangles due to the ladder-shaped design. 
Flasher Floats are used to suspend your flasher at your desired hunting depth, make sure not to set your flasher too deep as you may not be able to get to the fish that come in to check it out.
FOLLOW @ADRENO.SPEARFISHING FOR YOUR DAILY DOSE OF SPEAR INSPO