PNUMA
Experience Unmatched Hunting Gear with PNUMA - Born in Texas, Crafted for Australia

PNUMA is a premier hunting brand, deeply rooted in the heart of Texas and now available in Australia. Our dedicated community of passionate hunters shares one common goal: to provide you with the finest gear imaginable. Our mission is to create hunting... Read More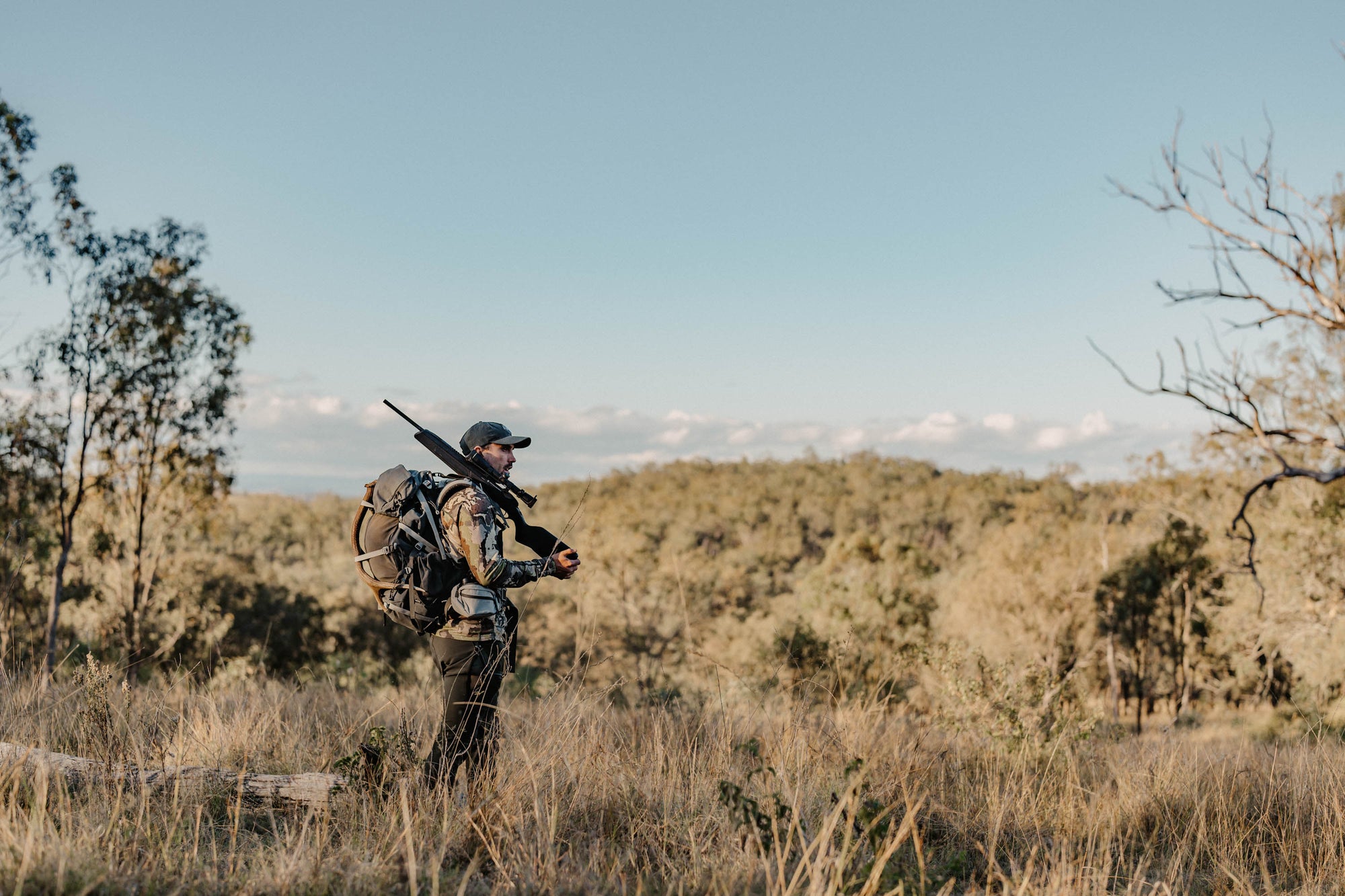 PNUMA
Experience Unmatched Hunting Gear with PNUMA - Born in Texas, Crafted for Australia

PNUMA is a premier hunting brand, deeply rooted in the heart of Texas and now available in Australia. Our dedicated community of passionate hunters shares one common goal: to provide you with the finest gear imaginable. Our mission is to create hunting equipment that goes beyond expectations, combining durability, breathability, water repellency, and whisper-quiet performance. We have designed gear that we personally choose for our own hunting adventures.

At PNUMA, we relentlessly pursue excellence. We continuously seek out the most innovative fabrics, technologies, and patterns. And if we can't find exactly what we need, we take it upon ourselves to create it. Our craftsmanship is a testament to our unwavering commitment to quality. We meticulously attend to every detail, resulting in a comprehensive range of outdoor and hunting gear that is lighter, more breathable, warmer, and incredibly difficult to detect.

We understand the unique challenges faced by hunters, and we believe your gear should be the least of your worries during a hunt. That's why we subject each and every piece of our gear to rigorous testing in all possible conditions. We push our gear to its limits, making refinements along the way, and putting it back in the field for further evaluation. This iterative process ensures that our products can withstand everyday use throughout the season, no matter the weather, while maintaining peak performance.

With PNUMA, you can trust that our gear is built to endure whatever you and Mother Nature throw its way, year after year. We are so confident in our craftsmanship that we offer a lifetime guarantee on every item we produce because we believe it's the right thing to do. In the unlikely event that any piece of our gear fails you, rest assured that we will stand by our commitment to support you.

Whether you're hunting Red Deer in South East Queensland, Pigs in Cape York, or Sambar Deer in the Victorian High Country, PNUMA has designed gear to withstand the elements and trails unique to Australia. Elevate your hunting experience with PNUMA and embrace the unmatched performance and durability that will enhance your adventures across the beautiful Australian wilderness.
FOLLOW @ADRENO.SPEARFISHING FOR YOUR DAILY DOSE OF SPEAR INSPO