Fin Blades
Fin Blades are the propulsion mechanism on your fin; the long section typically made from fibreglass, carbon or polymers in the cheaper end of the spectrum.  Fin blades play an obviously crucial role and can have a huge impact on your bottom time, but it's not as simple as buying the best blades. Like anything,... Read More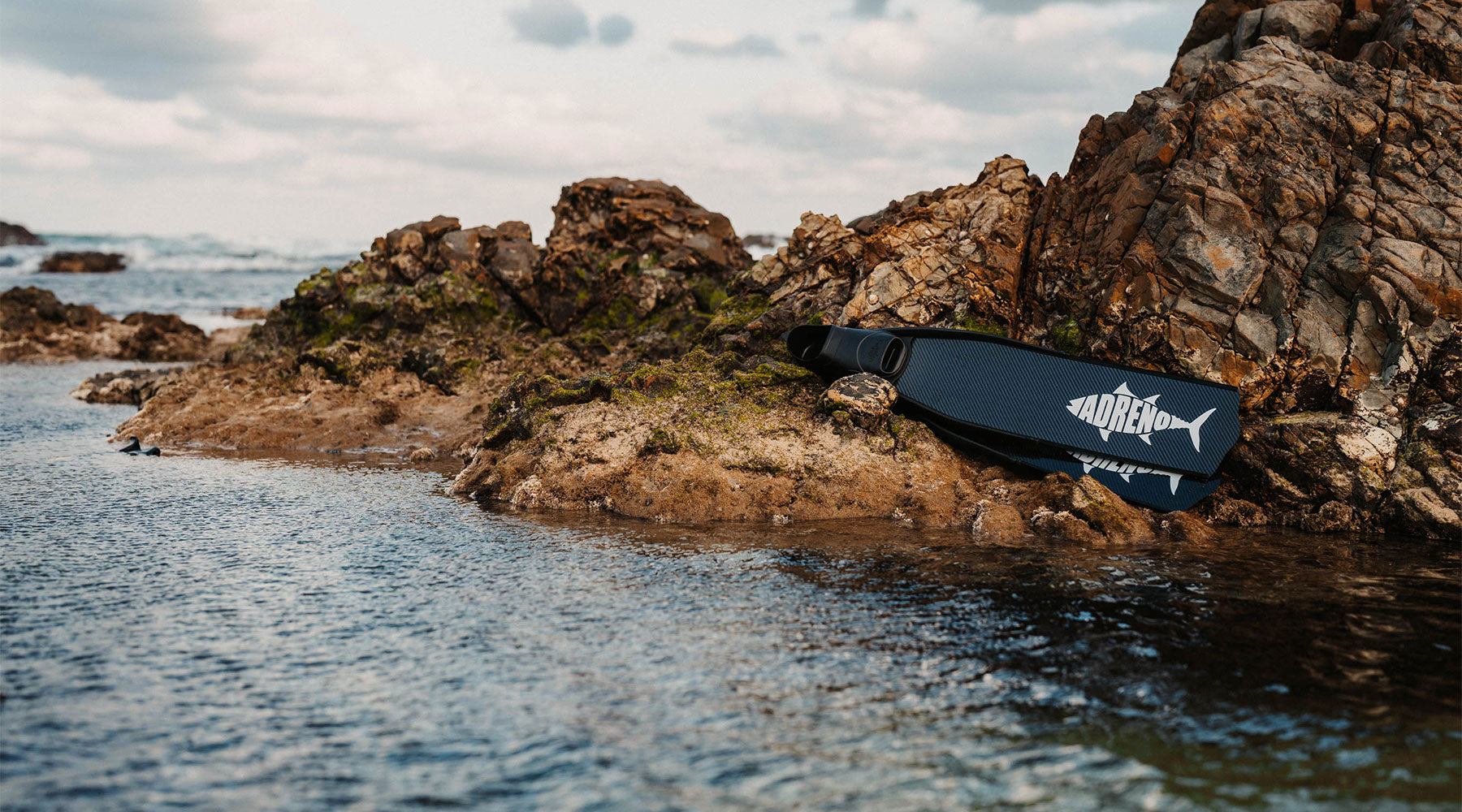 Fin Blades
Fin Blades are the propulsion mechanism on your fin; the long section typically made from fibreglass, carbon or polymers in the cheaper end of the spectrum.  Fin blades play an obviously crucial role and can have a huge impact on your bottom time, but it's not as simple as buying the best blades. Like anything, you get what you pay for, but what we mean here is certain styles of blades are more ideal for different finning styles, different body sizes, depths and skill levels!
Practice makes perfect and the best thing you can do is get your feet into as many different styles of blades as possible - the best way to do this is get involved with your local spear or freediving club and hit up your mates.   
To make use of our Fin Blades you'll need to purchase a foot pocket set and fixing kit to assemble a complete pair of fins - view here. 
Fibreglass and Carbon Fin Blade Features
- Fibreglass Fin Blades: Mid-range material offers the immense flexion that fibreglass provides. They'll help you perfect your fining technique without punishing bad technique.
- Carbon Fibre Blades: the ultimate material in bi-fin blades thanks to it's unrivalled strength in compression. This ensures bi-directional whipping and affords much thinner layups - in turn creating a highly flexible fin that will work in a parabolic or double-parabolic manner.
- Polymer/Plastic Blades: cheap and cheerful! They're a great option for beginners and shore-divers as they're hardy and won't crack when you get pushed back into a boulder or get caught in other tricky situations.
FOLLOW @ADRENO.SPEARFISHING FOR YOUR DAILY DOSE OF SPEAR INSPO