Weight Belts
Weight belts are used to secure lead dive weights around your waist. Weight belts are made of webbing, rubber or silicone. Which material you choose will depend on personal preference, budget and how you'll be using it. We'd recommend looking at getting a durable rubber weight belt, but a webbing weight belt might be an ideal... Read More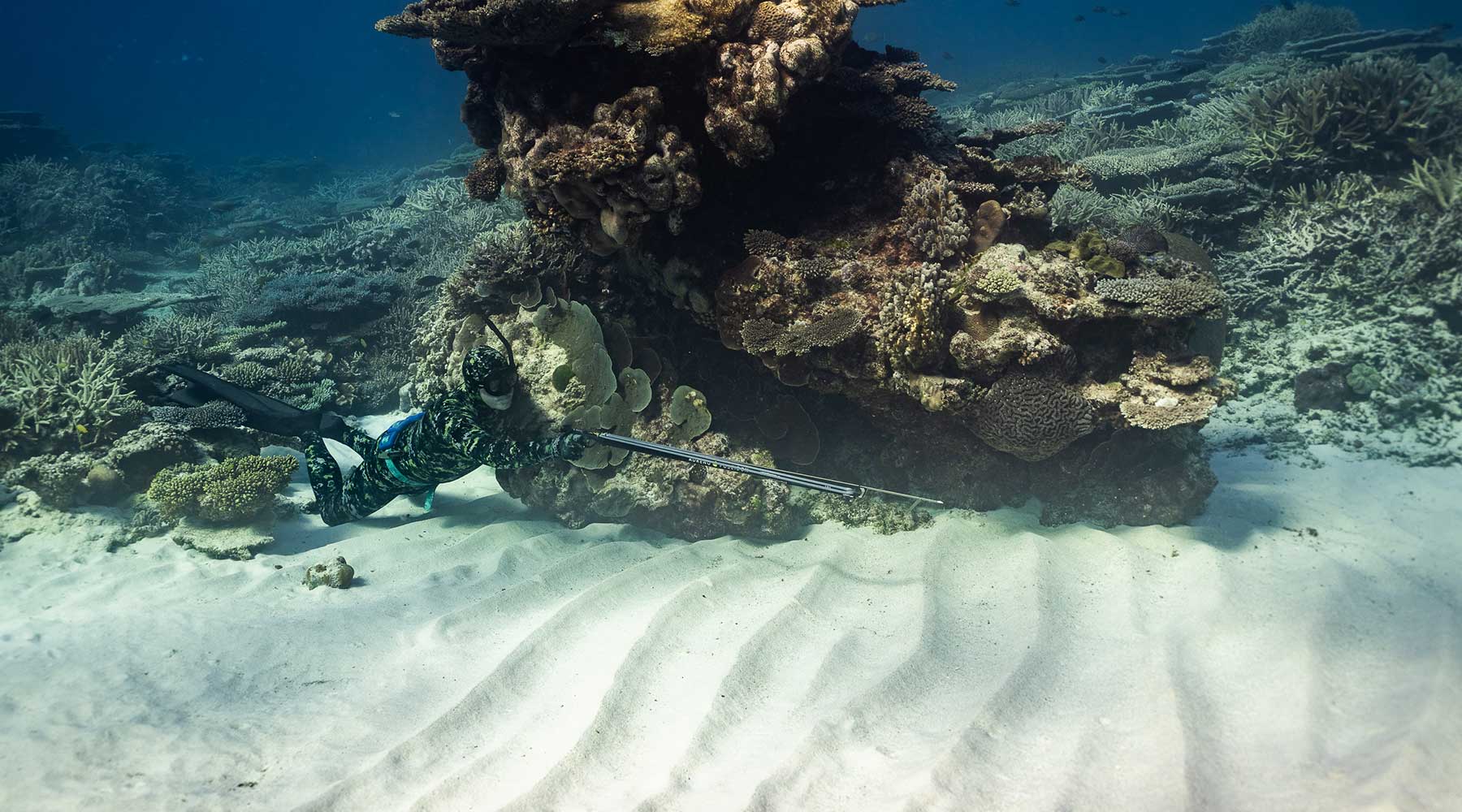 Weight Belts
Weight belts are used to secure lead dive weights around your waist. Weight belts are made of webbing, rubber or silicone. Which material you choose will depend on personal preference, budget and how you'll be using it. We'd recommend looking at getting a durable rubber weight belt, but a webbing weight belt might be an ideal option for a beginner.
Rubber Weight Belts: Rubber weight belts are higher quality and more practical for spearfishing as they won't slide around. It is a good idea to invest in a rubber weight belt with a stainless steel buckle as it will last and is the most practical option for spearfishers.
Silicone Weight Belts: Silicone is valued for its elasticity and durability. It has a little extra stretch when compared with rubber belts and can withstand wear from UV and saltwater extremely well. 
Webbing Weight Belts: Webbing weight belts are a cheaper option than rubber or silicone, however, your weights are more likely to slide around as the webbing won't grip the weight as rubber or silicone does.
Buckle Styles - The two main styles of buckles to choose from are the clasp type (typically a quick release) or a buckle style like a belt (Marseille style). Clasps give you the ability to fine-tune your fit, whereas buckle styles allow you to learn exactly how tight your belt needs to be each time (like with a regular belt). Buckles range from plastic or nylon constructions to more durable stainless steel buckles.

If you need any guidance in choosing the right weight belt or have any issues, don't hesitate to contact our knowledgable customer service team.
FOLLOW @ADRENO.SPEARFISHING FOR YOUR DAILY DOSE OF SPEAR INSPO