Hunting
Australia, a country known for its exceptional biodiversity and varying landscapes, provides the perfect backdrop for hunting. From the dense rainforests of Queensland to the expansive Outback, Australia's vast wilderness presents both a challenge and an exciting adventure for hunting enthusiasts. If you've got the Australian bush in your sights, we're here... Read More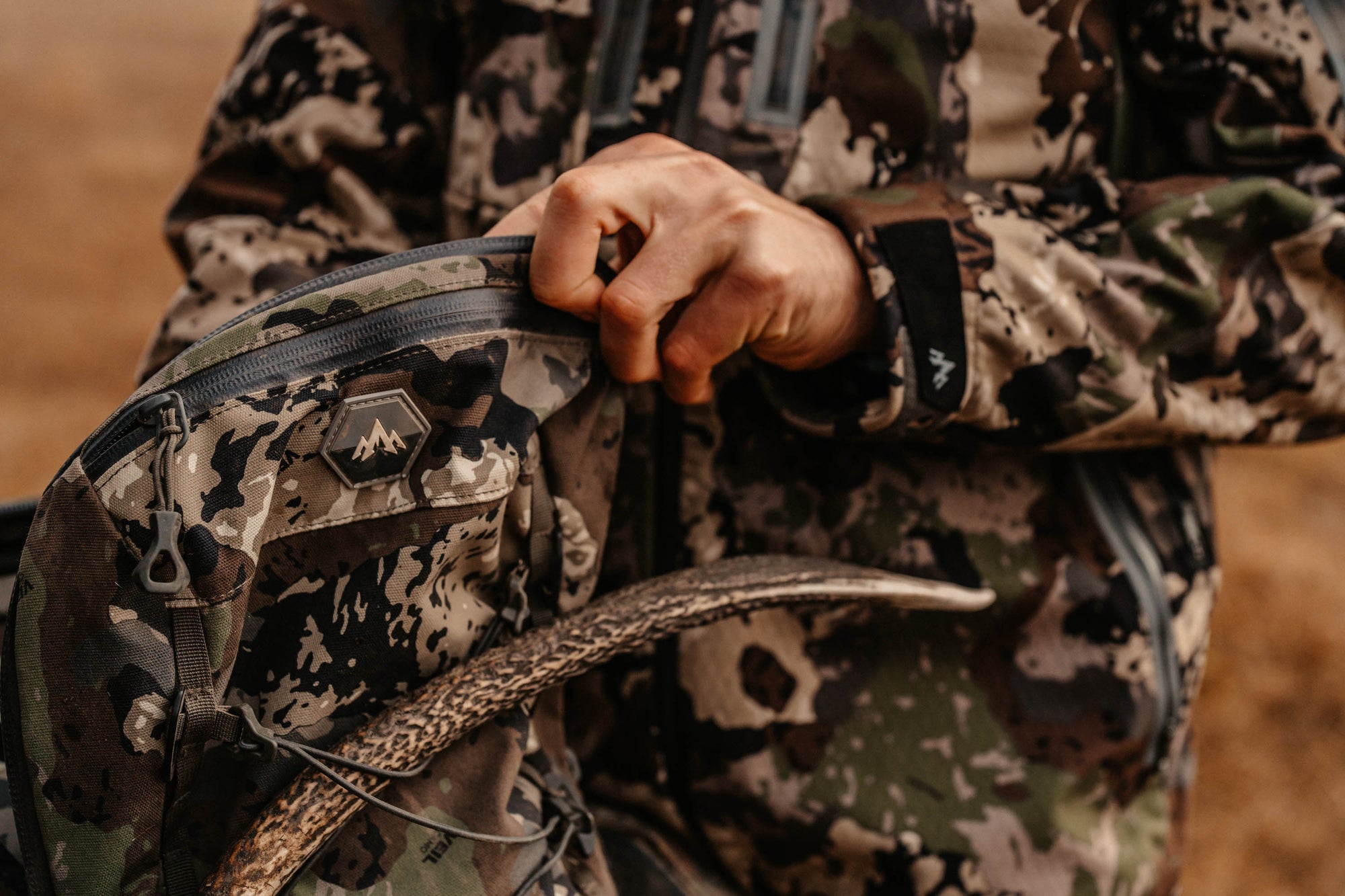 Hunting
Australia, a country known for its exceptional biodiversity and varying landscapes, provides the perfect backdrop for hunting. From the dense rainforests of Queensland to the expansive Outback, Australia's vast wilderness presents both a challenge and an exciting adventure for hunting enthusiasts. If you've got the Australian bush in your sights, we're here to help you understand the ins and outs of hunting Down Under, along with the hunting accessories you'll need, including camo clothing, bows, back country packs and other essentials.
Hunting in Australia: A Look at The Basics
Unlike in the United States, where deer and elk hunting are common, Australia offers a unique mix of game. Invasive species, including rabbits, foxes, pigs, and goats, are the primary hunting targets. Among native animals, ducks and quail are permitted in specific seasons, in certain regions, under stringent regulations.
Australia is also home to several species of deer. The Sambar deer, in particular, is a popular game animal, particularly in the states of Victoria and New South Wales. Remember, hunting regulations vary by state, so it's essential to familiarize yourself with local laws before heading out.
Sustainable Hunting: Pest Management and Organic Meat Collection
As we move into an era where sustainability and conservation take center stage, hunting in Australia plays a pivotal role in managing the country's ecosystem health. It does this in two primary ways: pest management and providing a source of free-range organic meat.
Pest Management
Australia faces a significant problem with invasive species. Introduced animals such as rabbits, foxes, and feral pigs cause significant damage to the country's unique ecosystems, impacting both biodiversity and the agricultural sectors.
Hunters play a vital role in controlling these invasive populations. By hunting these species, they contribute to pest management strategies, which in turn protect native flora and fauna. This ecological service hunters provide is not only a sustainable solution but also a necessary one in maintaining Australia's environmental balance. But remember, it's crucial that this is done responsibly and in line with local regulations to ensure the sustainability of hunting practices.
Free-Range Organic Meat Collection
Hunting also provides a source of organic, free-range meat, which is both healthy and sustainable. Unlike factory farming, hunting has a minimal impact on the environment as it doesn't require land clearing, antibiotic use, or produce greenhouse gases at a large scale.
The meat from hunted game is also typically leaner and contains fewer hormones and antibiotics than commercial meat. Plus, wild game such as deer or ducks have diets that consist of natural vegetation, making the meat more nutrient-dense.
By using every part of the animal – from the hide to the meat – hunters can ensure that nothing goes to waste. It's essential, though, that hunters respect bag limits and only take what they need to ensure the long-term sustainability of the game populations.
Essential Hunting Accessories
Now, let's dive into the accessories that you'll need for a successful hunting trip in Australia. These include but are not limited to:
Camouflage Clothing
Camouflage or "camo" clothing is an essential part of any hunting gear. The purpose of camo gear is to break up your outline and blend into the natural surroundings, reducing the chances of being detected by your quarry.
Given Australia's diverse landscapes, your choice of camo will depend on your hunting location. For example, a camo pattern featuring greens and browns would suit the lush Australian rainforests, while a more earth-toned camo would be better for the arid Outback.
High-quality hunting clothing should also provide protection from the elements. Given Australia's harsh climate, look for clothing that offers UV protection, warmth during those cold snaps, breathability for hot days and water resistance for sudden downpours.
Hunting Accessories
Hunting Pack: A reliable hunting pack is a must-have for carrying everything from your binoculars and rangefinder to your emergency survival gear. Pick a pack with multiple compartments to keep your gear organized and easily accessible.
Rangefinder: When hunting in vast landscapes like the Australian Outback, a rangefinder can be an invaluable tool. It can accurately measure the distance between you and your target, making it easier for you to plan your shot.
Hunting Knife: A good hunting knife is essential for skinning and field dressing your game. Opt for a high-quality, durable knife with a sharp, corrosion-resistant blade.
Binoculars: Binoculars are another important piece of gear, as they'll allow you to scout the landscape and locate your target from a safe distance.
Survival Gear: Australia's wilderness can be unpredictable, so it's important to have basic survival gear. This includes a first-aid kit, water purification tablets, a multi-tool, a compass, a map, and a space blanket.
Firearm Accessories: If you're using a firearm, you'll need a good rifle scope, a sling for easy carrying, and appropriate cleaning supplies. Remember that gun laws are strict in Australia, and firearms must be registered and locked away when not in use.
Hunting in Australia offers a unique blend of adventure, sustainability, comradery and connection with nature. It provides a vital service in managing invasive species and contributes to the supply of organic, free-range meat. Whether you're stalking a Sambar deer in the dense forest of the Victorian High country or aiming for a feral pig in the wide Outback, remember to hunt responsibly, respect local regulations, and leave no trace behind. With the right gear and preparation, you'll be well-equipped to embrace the Australian bush.
FOLLOW @ADRENO.SPEARFISHING FOR YOUR DAILY DOSE OF SPEAR INSPO